Died Sept. 14, 2008 at 12:16 a.m.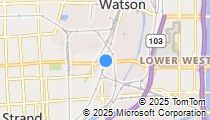 1321 Alameda St.
The body of Shanta Lucero of Long Beach, a 22-year-old Latina, was found by a security guard at the rear of a building in the 1300 block of Alameda Boulevard in Harbor City about midnight Sunday, Sept. 14.
Lucero died of multiple gunshot wounds and probably was dumped in the alley, police said. The young woman had testified three years ago in an attempted murder trial in Long Beach against Javier Bocanegra. He was convicted of attempted murder of his girlfriend, Quennie Reyna, of Long Beach, and was sentenced to nine years in prison.
According to an appeals court document, Lucero testified that Bocanegra and Reyna were living in an apartment on Canal Street in Long Beach. On Sept. 24, 2004, Lucero and another friend drove to the apartment about 8 p.m. to pick up Reyna. Lucero said in the document that they were planning to go "cruising" to "look for guys."
When Lucero arrived, Reyna emerged from the apartment barefoot and got into the car. A few minutes later, Reyna went back in and came out again, followed by Bocanegra. They were arguing, Lucero said.
Bocanegra told Reyna she was not going to leave, and Reyna said she was. Reyna started to get back into the car. He went back into the house. He came out, pulled out a shotgun and pointed it at Reyna's head. Lucero stood between Reyna and Bocanegra and told him to put the gun away. Reyna told him to stop playing around ...